ABOUT US
All Angles Renovations is a Toronto-based, family-run residential renovation firm. We have vast experience in older homes, working with all the quirks and unique characteristics each one exhibits.
We partner with you from concept to completion - whether you need a whole floor redone, an addition built, or want to renovate your entire home, we take pride in making sure the process is smooth, with open communication while catering to the needs of each of our clients and their homes.
We consider environmental responsibility a key pillar in our business – from materials selection to recycling, focusing on improving indoor air quality and maximizing energy efficiency - we take great pride in doing our part, incorporating green and sustainable building practices into all our projects.
Our team is committed to professionalism, actively participating in our industry associations – working on steering committees driving for improved standards and accountability, offering expertise and collaborating with peers - and always bring those best practices and learnings to work each day.
We look forward to hearing from you when you're ready to pursue your home renovation.
- AWARDS -
Nominee & Finalist 2022

BILD's 2022 Best Exterior Home Renovation Award.
Our clients approached us about their wish to give their 1900's home a full exterior makeover. We were really excited by the possibility of a full energy retrofit. Collaborating together, we made plans for not just the beautiful facade they were seeking but a truly energy efficient overhaul that would exceed all our expectations both aesthetically and for final energy tightness. Our clients are very energy conscious, both personally and professionally, so working through the options that renovating from the exterior would address in relation to comfort, air loss and insulation was a no-brainer. While the main goal was to give the home a clean, updated facade, what became obvious through the planning and educating process was the appeal of the long-term comfort and money-saving opportunities that existed and subsequently became an instrumental part of the renovation design. It is now the most talked about house on the street.
---
Nominee 2022

CHBA's 2022 Best Exterior Renovation Award - finalists to be announced in March 2022 and winners awarded in May 2022.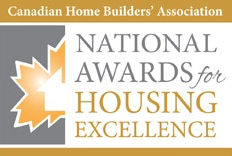 ---
Winner 2021

Gold Level - Community Votes Scarborough 2021 - Home Improvement & Renovations Category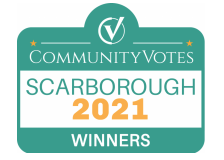 ---
Winner 2021

Platinum Level - Community Votes Scarborough 2021 - General Contractors Category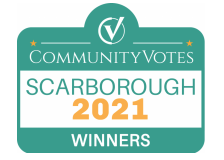 ---
Finalist 2020

EnerQuality's 2020 Green Renovation Project of the Year Award

---
WINNER 2019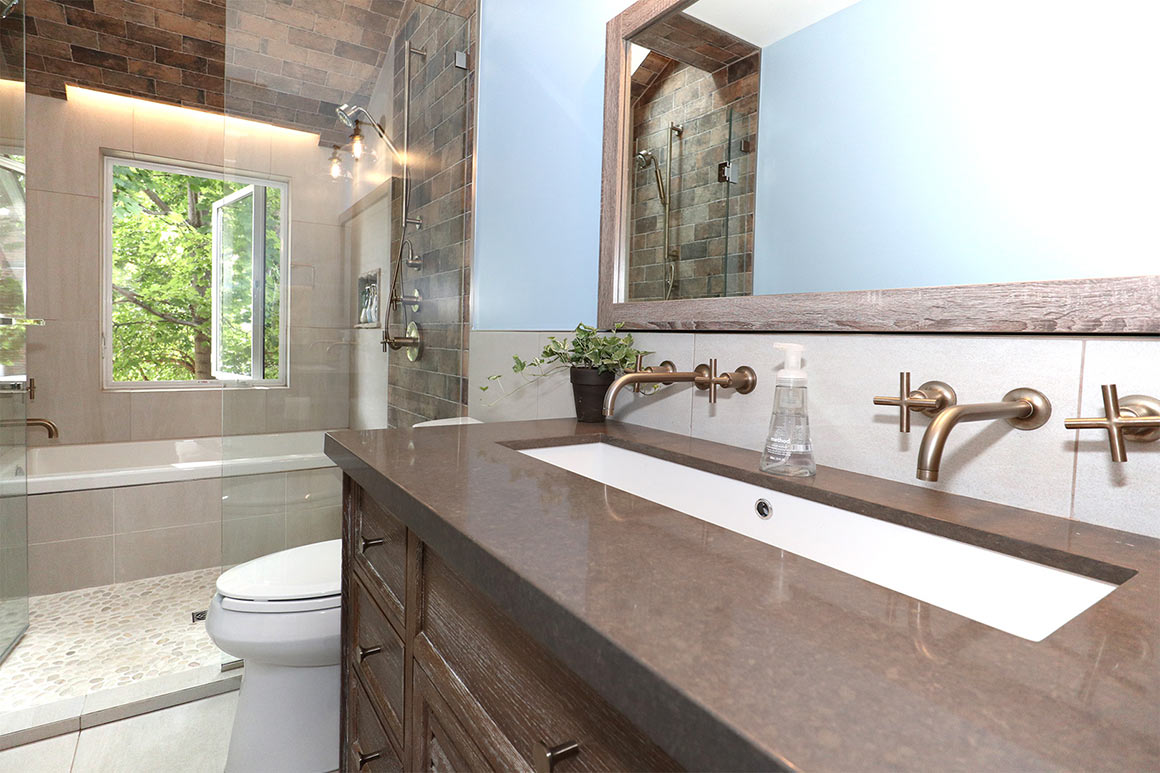 When a repeat client first contacted us about taking on a renovation of his master bath, we were thrilled to partner once again, excited at the prospect of creating a space he'd always talked about. By repurposing the unused hallway space in front of the bathroom we were able to move the front wall of the room forward, allowing us to now incorporate a double vanity, toilet, shower stall and bathtub. Talking through the details, we also decided on enlarging the window to nearly the width of the room and vaulting the ceiling for height, with a solar-powered skylight to bring in natural daylight. Our client fell in love with the Purist line of fixtures in brushed bronze from Kohler which then lead to dual shower controls with handhelds and jointly controlled rainhead, framed with the skylight above. Other great features that added to the project included heated tile floors, sliding pocket door with full frosted glass and the addition of a sun tunnel in the hallway to brighten the space. Oh and you know you are truly in tune with your client when they ask "I have some chunks of rocks that I just brought back from my cottage trip, can you come up with something creative to do with them as part of the bathroom?". Creating a live-edge stone shower niche out of the largest pieces nearly reduced our client to tears of joy. It is absolutely fantastic when you can produce such a simple thing for someone. This project was a joy for us to build, the vision was clear from the beginning and the results speak for themselves as to its execution.

---
NOMINEE & FINALIST 2014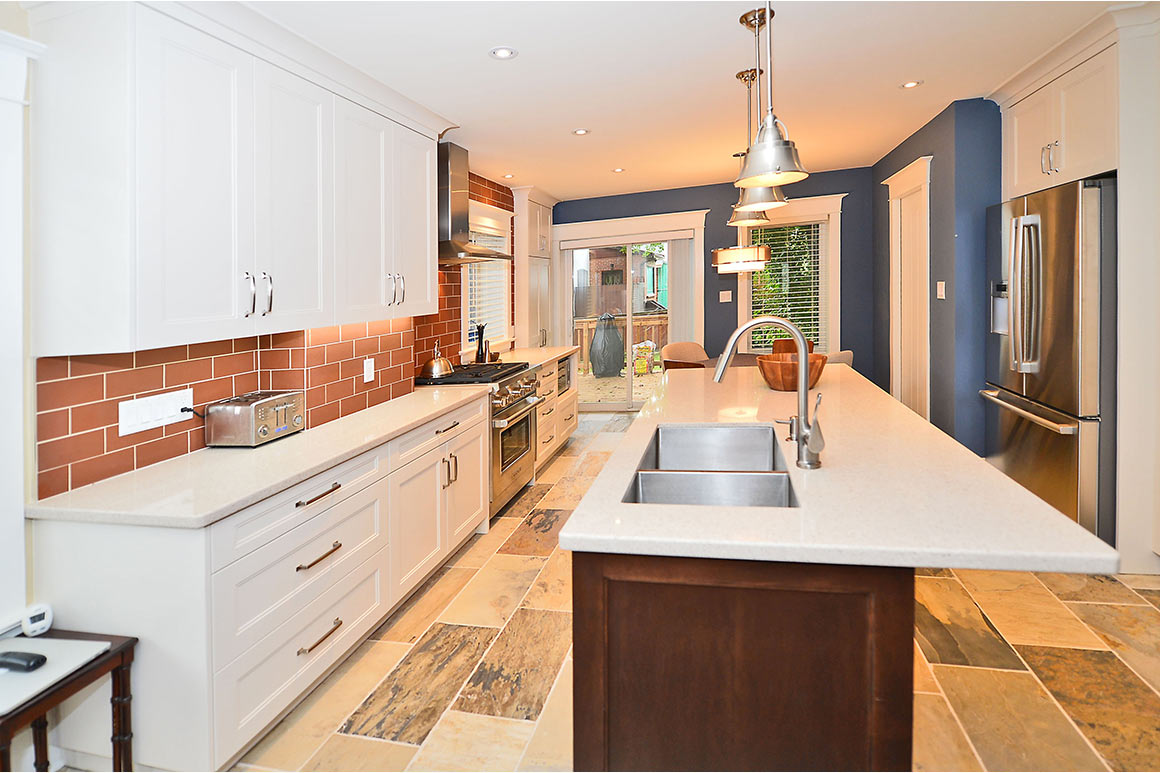 Our company was referred to a gentleman who had purchased his first home and needed us to unveil its potential. What transpired was a full open concept with a homey living space, an eat-in kitchen perfect for a bachelor with a culinary passion, a much-needed powder room and a walk-out for al fresco dining. To warm up the space, new windows, insulation upgrades and and a gas fireplace topped off with a custom-built mantel - using reclaimed lumber from the home and stained to match the new plank hardwood and compliment the natural stone - a truly unique touch.